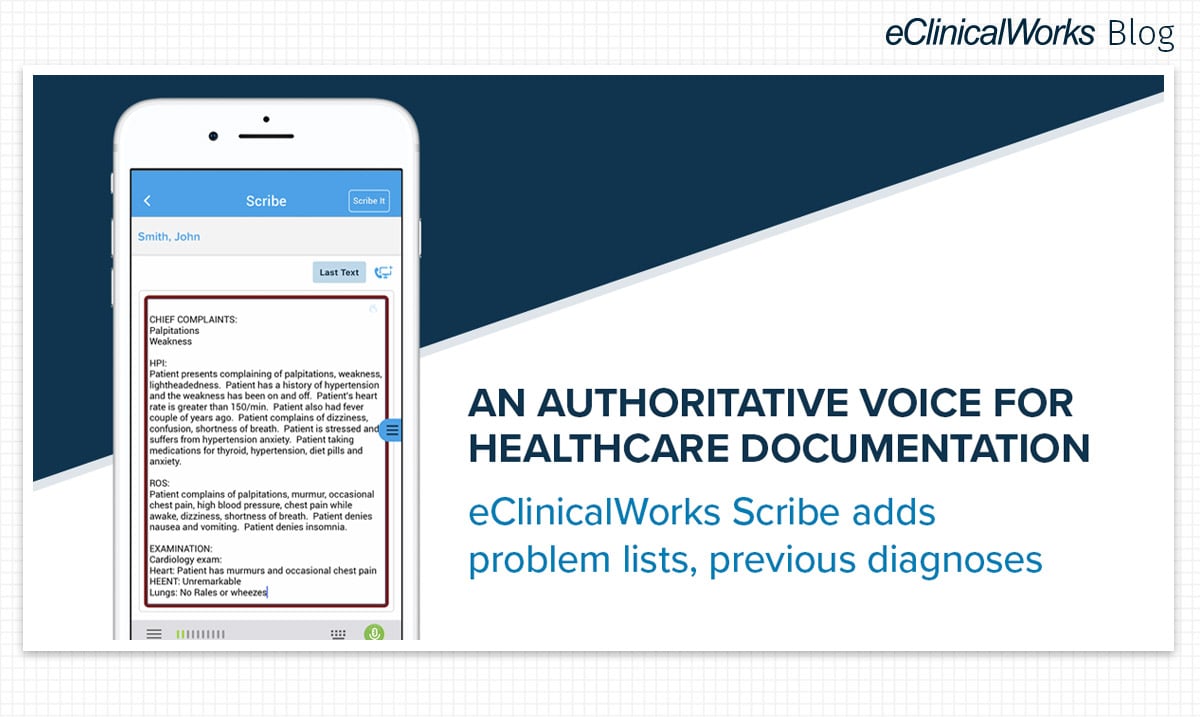 eClinicalWorks Scribe adds problem lists, previous diagnoses
Given the diverse, complex tasks of modern medicine, it is likely that human scribes will always have a role to play in healthcare. Nonetheless, a May 2021 article in EHR Intelligence notes that health systems nationwide continue to adopt scribe technologies where the powers of computing and artificial intelligence can improve efficiency without compromising safety.
eClinicalWorks® has long understood that documentation demands solutions that are as clinically accurate as they are convenient.