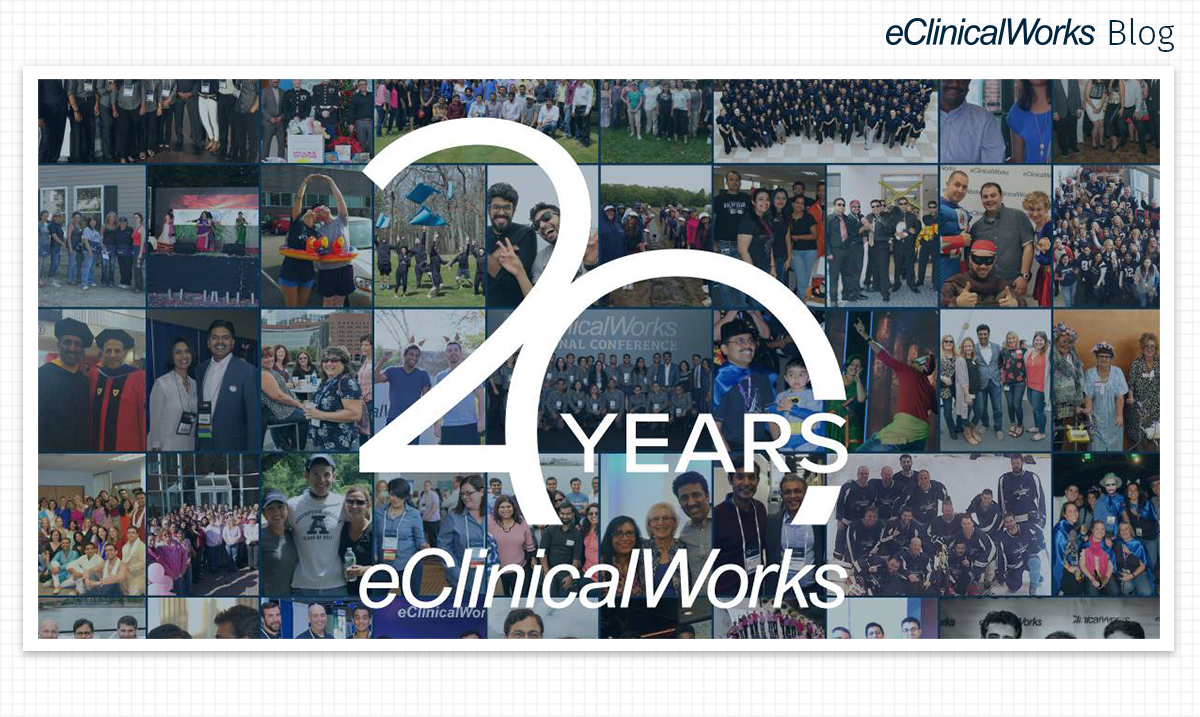 How eClinicalWorks has endured and thrived
Twenty years after setting out on our mission of improving healthcare together, eClinicalWorks is not just surviving, but thriving. The numbers tell part of our success story: From five employees in the spring of 1999, we now have more than 5,100, and are continuing to seek out the best talent to strengthen our many teams.
Perhaps less appreciated is how remarkable it is for a privately held company to endure and grow as eClinicalWorks has. Fewer than 25% of private-sector healthcare organizations which began in 1999 still exist, according to the U.S. Bureau of Labor Statistics.