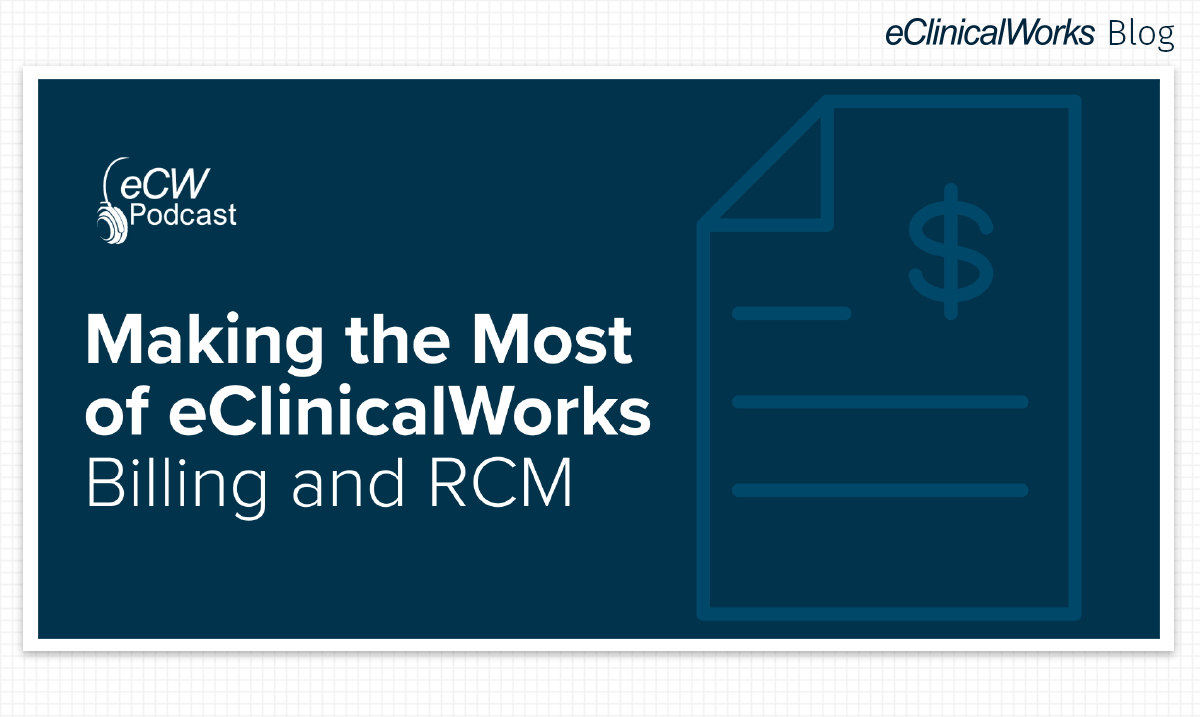 The advantages of choosing eClinicalWorks
According to industry research firm IBISWorld, outsourced medical billing in the U.S. grew by an average 3.1% annually between 2015 and 2020, to $4.3 billion. More visits, more government regulations, and more complexity in healthcare are driving growth in an area where keeping a close eye on the books really pays off.
At eClinicalWorks®, we view medical billing and Revenue Cycle Management (RCM) as integral parts of delivering quality care. We offer customers a choice of do-it-yourself billing or an RCM service model in which eClinicalWorks does all the work.