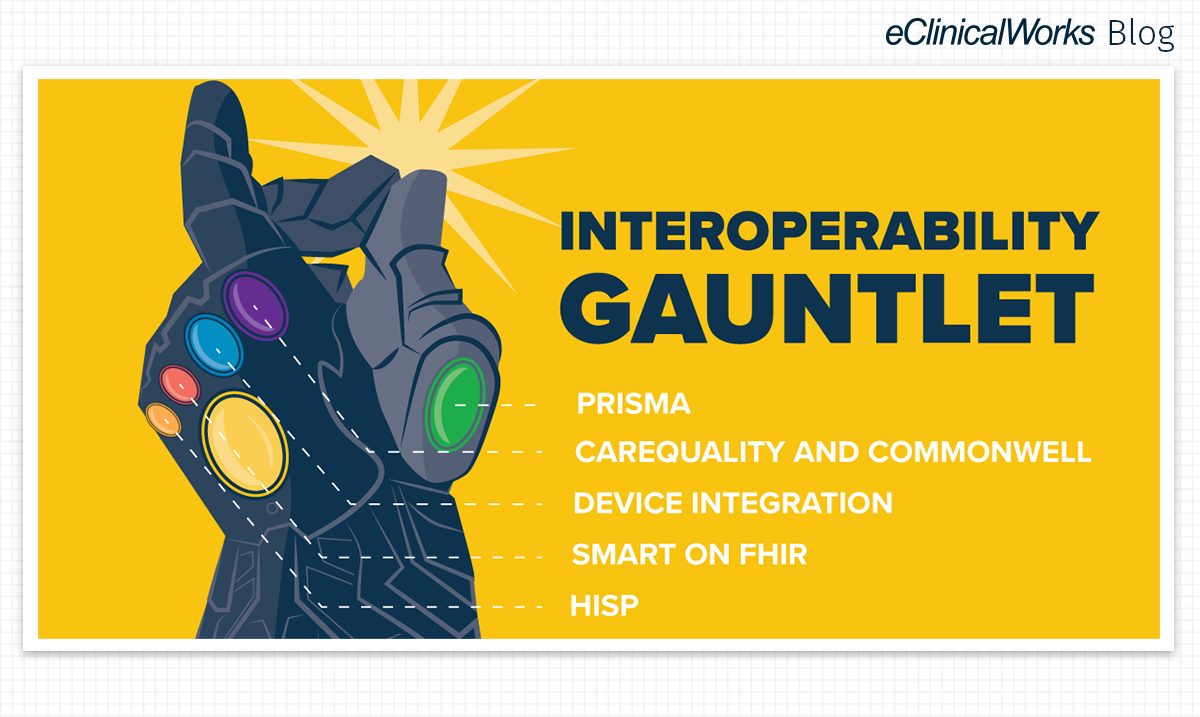 Interoperability: Are we there yet?
Without effective interoperability, practices can be stuck in the past. Today, health information needs to move quickly among physicians' offices and hospitals. The goal of interoperability is to allow this health information to flow securely among practices and facilities nationwide.
Maybe you've heard of Marvel's Avengers film series? Even if you haven't watched them, we promise, no spoilers! To power the Infinity Gauntlet and change the Marvel Cinematic Universe, the supervillain Thanos needed to place the Infinity Stones into their proper places. Interoperability is as multifaceted as the Infinity Gauntlet – requiring multiple attributes that, when put together, have the power to change healthcare.