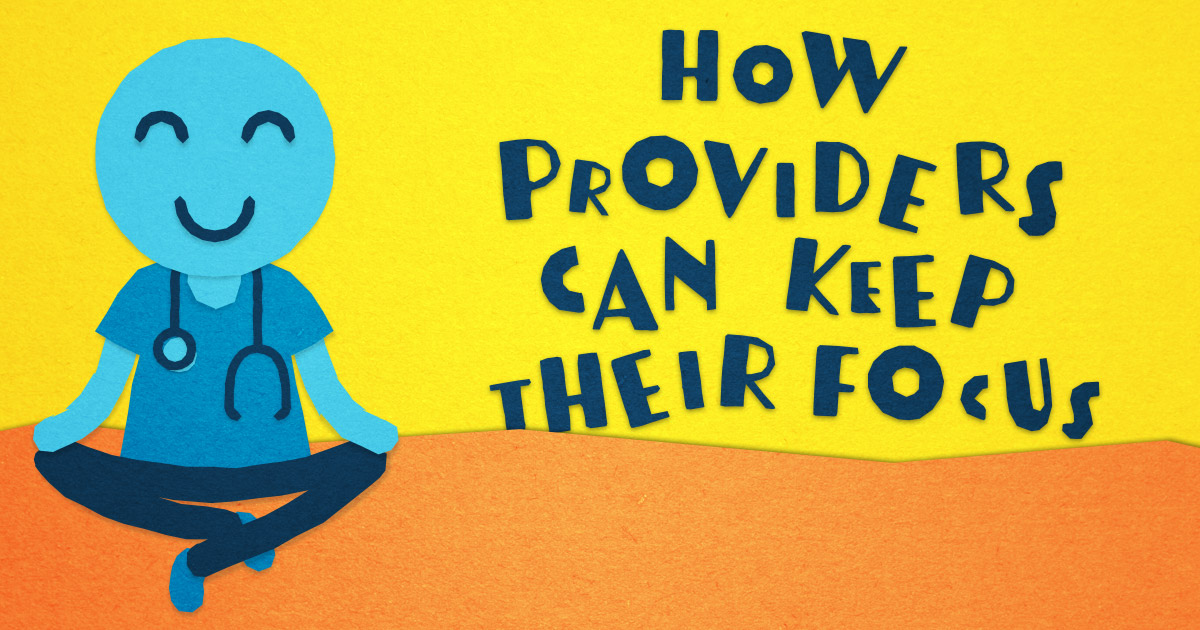 'Less' mindfulness can have more impact
It may be the biggest catch-22 in medicine. Providers understand they could improve their overall well-being if they took time to be more mindful about their daily routines. But many worry that setting aside the time to focus on themselves will cause them to fall still further behind, leading to additional stress that could undo the good that can come from mindfulness activities.
What to do? How about doing a little less mindfulness? That doesn't mean focusing less on one's patients, or drinking yet another cup of coffee! Rather, doing a little less mindfulness means tackling mindfulness in small, manageable blocks of time.
Yoga, meditation, and guided imagery
A 2017 review of recent mindfulness studies, published in The American Journal of Medicine, noted that "an important barrier to broad implementation of mindfulness in health care settings is the time required for training and practice."
The authors reviewed thousands of citations in the medical literature and identified 14 studies published within the past decade that were found to have a positive impact in improving provider well-being.
The studies, conducted in the U.S., Canada, Thailand, and Tasmania, ranged from 10 to 245 participants and employed a variety of techniques, including yoga, meditation, breathing exercises, and guided imagery techniques.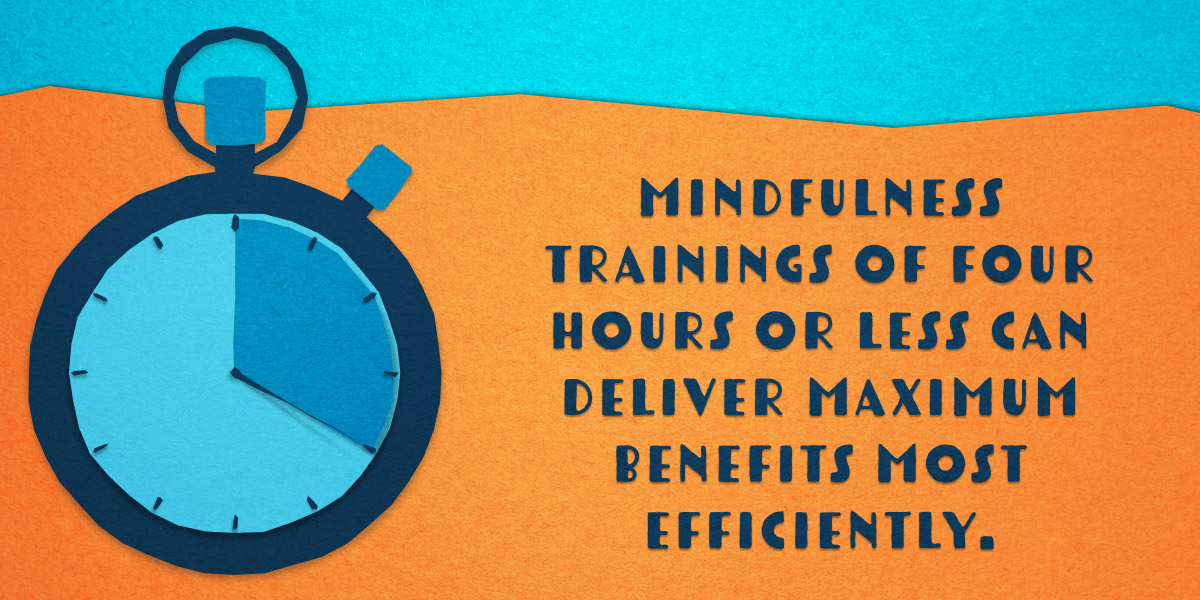 Make training short and flexible
The studies reviewed in the 2017 article were limited to those of four hours duration or less, reflecting a widespread industry practice of limiting mindfulness activities and trainings to a half-day or less. That time frame offers practices greater flexibility with staffing and delivers value without leading to fatigue.
The good news for providers is that almost any kind of mindfulness activity — even when practiced for a few minutes a day — can be effective. Moreover, the authors of the review note that "the type of mindfulness-based training may be less important than adaptation to provider setting and schedule."
In other words, an effective strategy for incorporating mindfulness training into your practice can build upon the same kinds of customization that characterize workflows and documentation techniques. You want providers to buy into the concept of taking a mental break, but how they take that break can safely be left up to them.
The mechanics of mindfulness
So far, so good. But there some key points that providers should be sure to focus on. They include training oneself to give each patient one's undivided attention.
Dr. Dike Drummond, founder of TheHappyMD.com, offers numerous techniques that can help providers improve their focus. While he and other experts concur that no one technique will work for everyone, it is vital for every provider to choose some method of achieving greater mindfulness.
How eClinicalWorks can help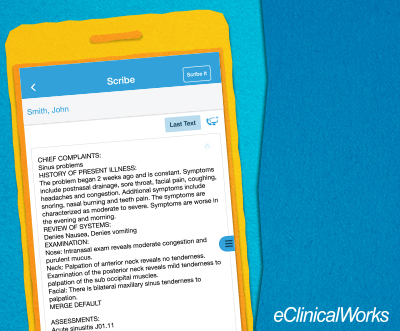 eClinicalWorks can't lead a meditation session at your practice, but we can help support your mindfulness efforts by providing industry-leading tools to reduce the burdens providers face each day.
You can check out some of the tools we offer to reduce the burden on physicians and listen to an eClinicalWorks Podcast detailing how a busy GI practice is using eClinicalWorks Scribe® to speed workflows.
Dr. James S. Leavitt, CEO at Florida's Gastro Health, notes that providers get into medicine to provide care, but too often find they are spending more time on keyboard clicks and paperwork than actual care.
The purpose of great healthcare IT, of course, is to recover some of that "process" time, which can be used far more productively in other ways — restoring work/life balance, spending time on patient care, and even taking a few minutes each day to focus on mindfulness.