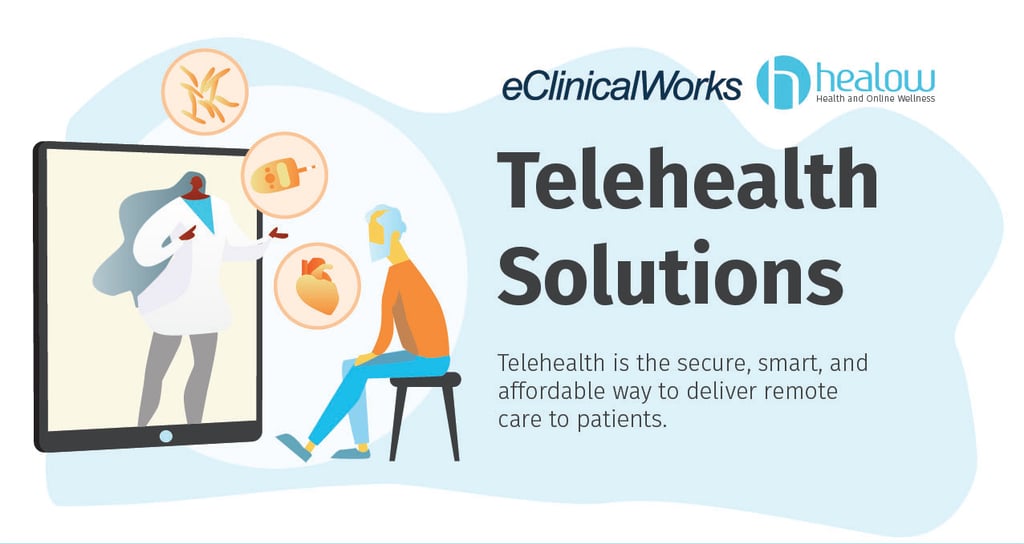 As healthcare professionals around the world continue to work tirelessly to prevent the spread of the coronavirus, telehealth continues to become a leading force in providing remote care to patients.
What the experts are saying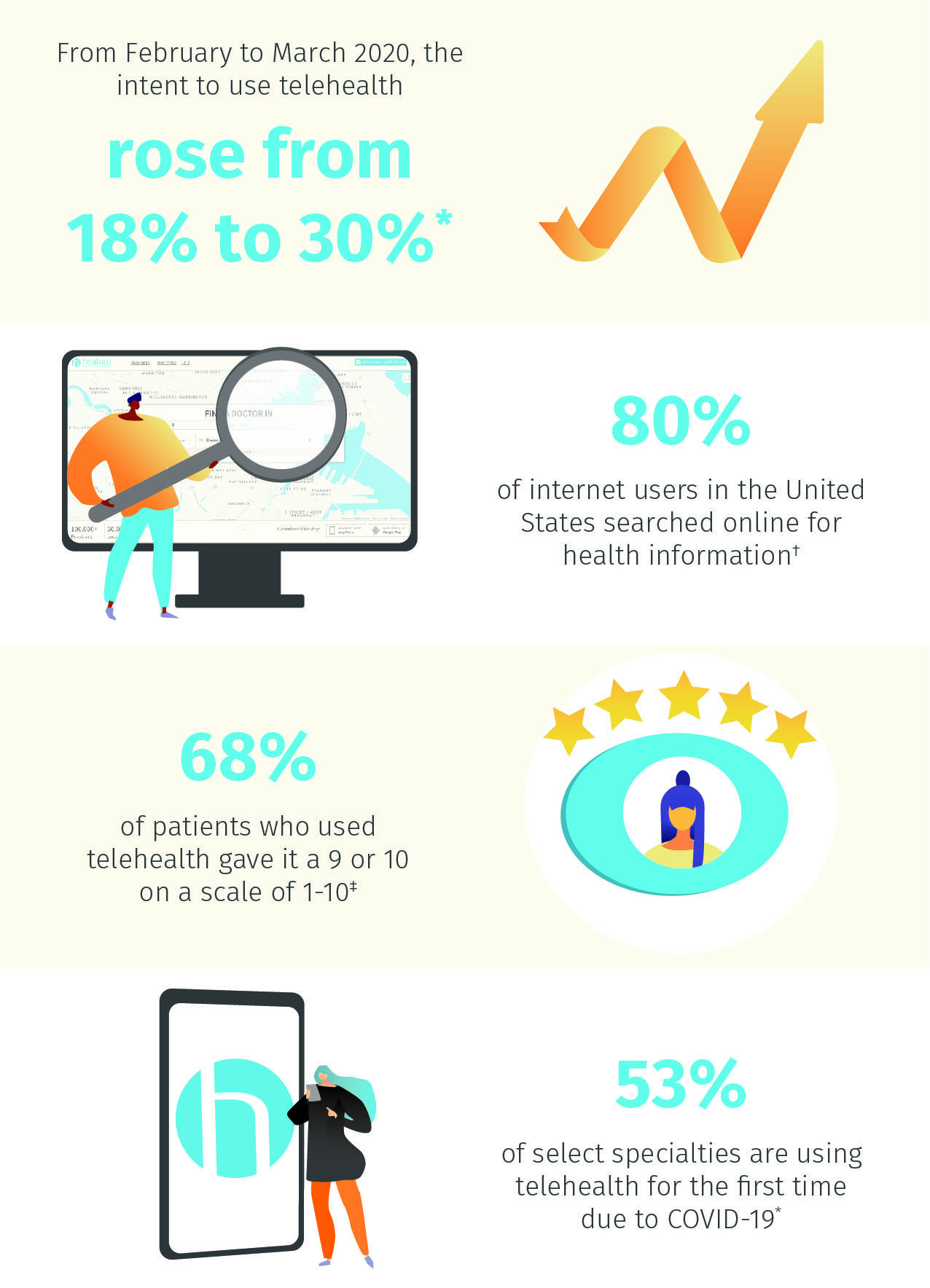 Providers needed a way to care for patients while promoting social distancing practices. That's where telehealth comes in. As patients continue to become more tech-savvy – 80% of internet users in the United States search online for health information – telehealth continues to garner interest.
In February 2020, only 18% of providers intended to use telehealth. By March, this number shot up to 30%.
Many practices are realizing that telehealth is essential in keeping their business running and bringing the best healthcare experience for patients. 53% of select specialties are using telehealth for the first time, and 68% of patients who have used telehealth gave it a 9 or 10 on a scale of 1-10.
But if you're thinking of giving telehealth a try, it's essential to choose a solution that will help you achieve your goals.
Making the best choice
There are many telehealth options on the market, but choosing a comprehensive, secure, and affordable option like our healow Telehealth Solutions is the option you should consider. In the past month, there has been a 16x increase in healow TeleVisits™ utilization and a total of 86.9 million telehealth-enabled patients and 50,000+ enabled providers.
Unlike other solutions, healow is HIPAA-compliant, designed for healthcare providers, and easy to use. healow Telehealth Solutions work with your system, whether you use eClinicalWorks or another EHR.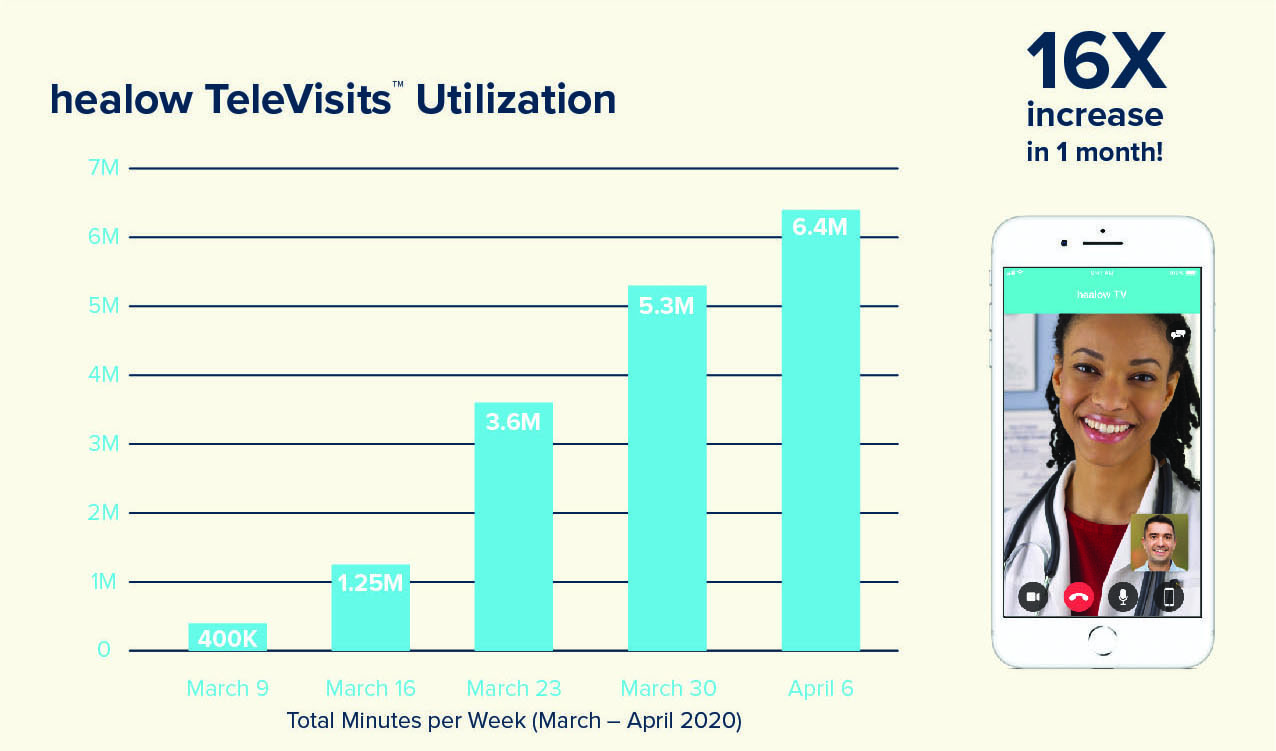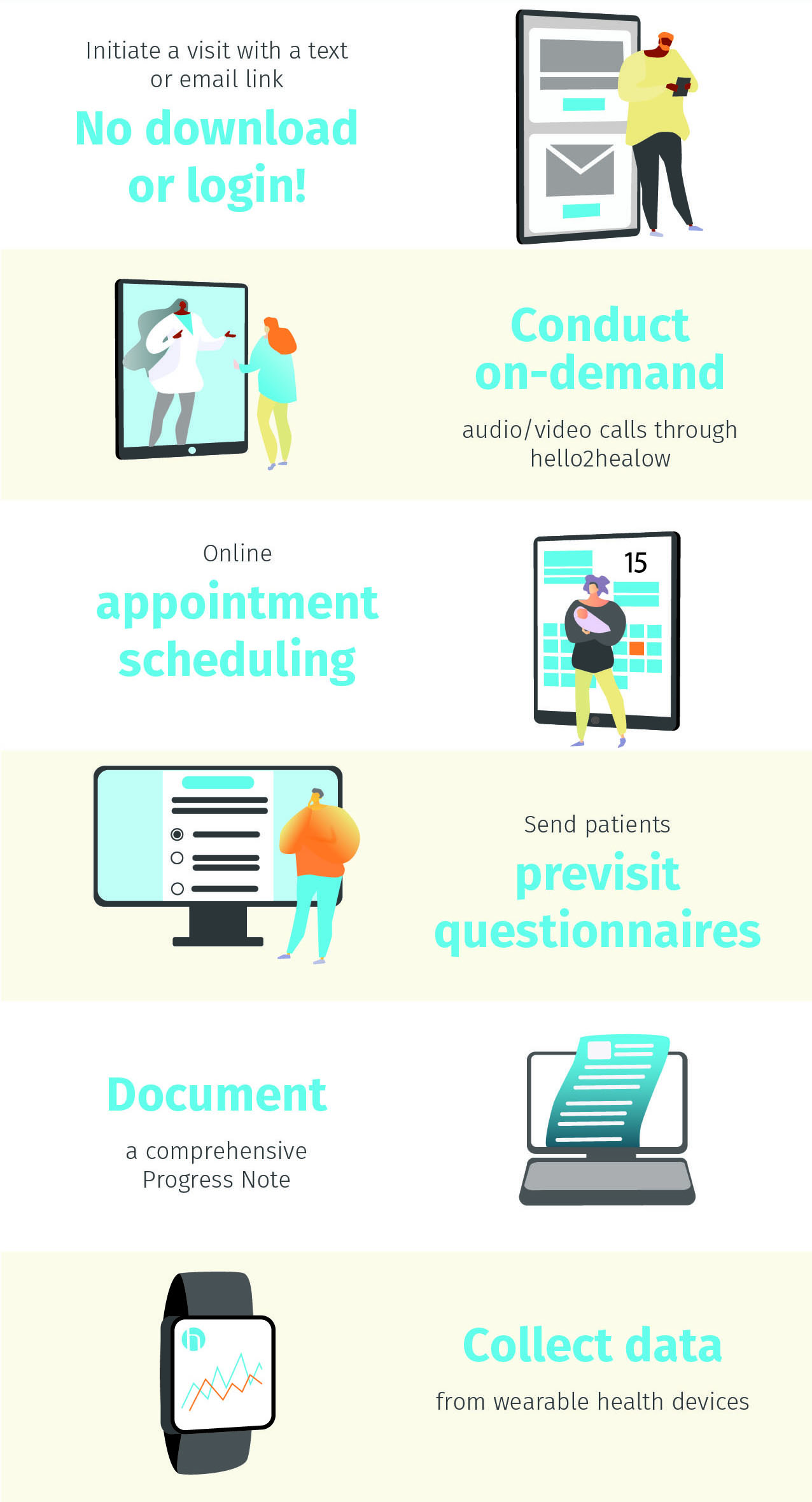 healow Telehealth Solutions let you:
Initiate visit with text message or email – The provider can easily send a link to the patient via text message or email. No download or login is required!
Conduct on-demand video/audio calls – Through hello2healow™, physicians and other medical providers can reach out to patients without having to schedule an appointment or give out a personal phone number.
Schedule appointments online – With healow Telehealth Solutions, your providers and staff can easily schedule patient visits.
Send previsit questionnaires – Send patients customized previsit questionnaires enabling the provider to better focus on the patient's specific needs during the visit.
Document a comprehensive Progress Note – Regardless of what EHR a provider uses, the provider can use our telehealth solution to document a complete Progress Note.
Collect data from wearable devices – Gather and process information taken from wearable devices like BP cuffs to help guide clinical care during and following a virtual visit.
Learning from success
Practices throughout the country have been using healow Telehealth Solutions to not only reduce the spread of the virus, but also save patient lives and expand access to care to people from all over the world.
To hear other providers' stories of how they are finding success with our telehealth technology and why many will continue using telehealth once the health crisis ends, click below.
For our complete telehealth solution infographic, download below.