Dubious Idea? Try Brilliant Insight!
Most doctors would never do what Dr. Todd Stivland did — move from a successful clinical practice to founding one in which the average patient is 87 years old, suffers from multiple chronic health conditions — including dementia — and has less than two years to live.
Even under the best conditions, providing healthcare is expensive. But studies show that annual per-capita costs rise sharply with age. A 2004 Health Services Research report shows that, as of the year 2000, the average annual per-capita expenditure for a 40-year-old is $2,600. For the average 85-year-old, that figure soars more than six times, to over $17,000.
How, then, could any doctor make the numbers work with a practice consisting almost entirely of frail, elderly patients?
Bringing Medicine to the Patient
Well, it isn't easy. But in Dr. Stivland's eyes, what patients need speaks more loudly than studies and cost estimates. For years he had been paying more and more house calls, recognizing it was more efficient and effective to bring medicine to frail elders and their caregivers than to ask them to come to his office.
By 2006, with hundreds of such patients under his care, Dr. Stivland knew it was time to follow his heart. He left his former practice to found Bluestone Physician Services.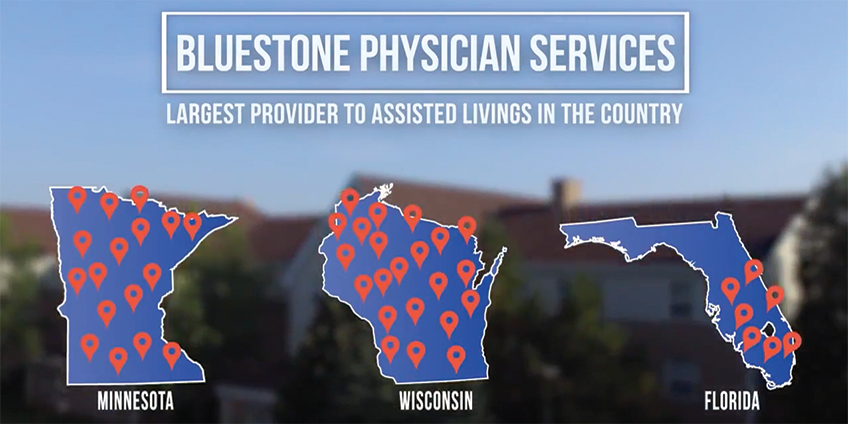 A decade later, Bluestone has more than 60 providers in Minnesota, Wisconsin, and Florida, and provides quality care to thousands of patients who are near the end of their lives.
"We focus solely on assisted livings and group-home communities," said Dr. Stivland, who is Bluestone's owner and CEO. "For the last 11 years we've been doing on-site care for residents who have multiple chronic conditions, and are really at the end of life. So a lot of what we're doing is palliative care, care planning, end-of-life planning, integrating with the families, with the staff at the communities they live in, and also with a lot of service agencies."

How Do They Do It?
Making Bluestone's medical care model work takes dedication and hard work, including constant, close communication with family members, and staff and providers at the nursing homes and assisted living communities where patients reside.
But in an age of complex mandates, medical reimbursement rules, and the need for data analytics to help insure the most efficient use of limited resources, hard work and good intentions aren't enough.
To be sure, Bluestone Physician Services had an Electronic Medical Record in place from day one, but three years ago, Dr. Stivland and his colleagues realized they needed a more powerful and flexible healthcare IT partner.
Enter eClinicalWorks.
"eClinicalWorks is really intentionally integrating the work that our care coordinators or case managers are doing. It really is an exchange of information that makes the work the care coordinators are doing and the work the providers are doing more meaningful and more efficient."
– Sarah Keenan, Bluestone's Chief Clinical Officer and President of Innovative Care
During the last three years, Bluestone has relied heavily upon the eClinicalWorks EHR/PM solution, as well as eClinicalMobile and other tools that mirror the dynamic and flexible nature of their work.
Embracing Chronic Care Management
Launched in 2015, the Chronic Care Management program developed by the Centers for Medicare & Medicaid Services reimburses providers for non-face-to-face care activities that have a demonstrably positive impact on patients' lives, but which were never before eligible for payments.
With the eClinicalWorks CCM solution, Bluestone Physician Services was able to successfully embrace the program. But they did more than just implement it. Bluestone's leaders were so convinced of the program's value that they traveled to Washington, D.C. to work with the Senate Finance Committee to improve the program.
At the same time they were playing a national role, Bluestone was looking inward, recognizing that effective implementation of healthcare reforms would require questioning everything about traditional practices, including the traditional Progress Note.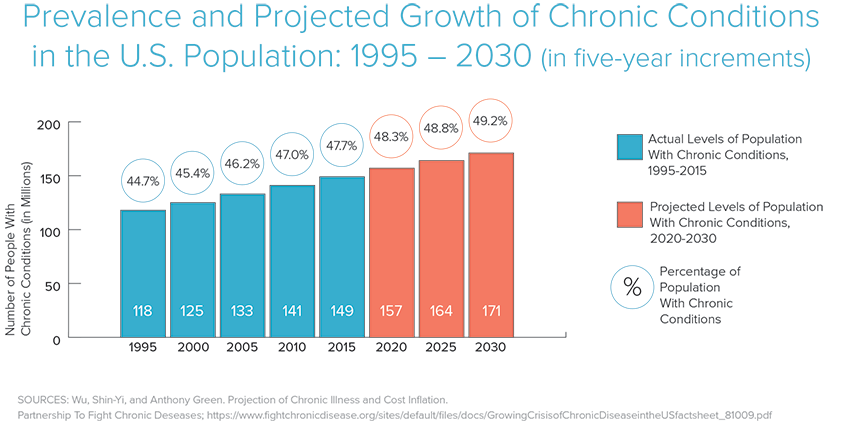 As Dr. Stivland points out, Bluestone's average patient simply doesn't fit the traditional model of having a single, specific diagnosis around which treatment is built. Most of their patients have multiple chronic conditions, including many who are simply unable to express themselves. Trying to provide care in line with traditional paradigms wouldn't just be difficult — it would be practically impossible.

From Reaction to Prevention
Dr. Stivland and his team realized they had to move from reacting to their patients' many problems to working to prevent those conditions from becoming worse — or arising in the first place. Rather than doing post-acute care, they would use the power of the data analytics provided by eClincialWorks to identify opportunities to do pre-acute care.
That means lots of communication, constant coordination among care team members, and paying close attention to each patient's living situation and family circumstances — identifying every element and every person who forms part of a patient's care network.
"It's on us to learn what that community is and how it functions," Keenan notes.
"The diagnosis code is this one little slice of that," Dr. Stivland said. "How you document for a regulatory body is another slice of that. Someone who's assigned by a health insurance program is another slice of that."
"But the whole program, the whole process," he concluded, "involves many, many people. That could be the daughter that's doing most of the work. That could be a staff at the nursing facility that's doing most of that work. It could be a neighbor. You really have to dig into each patient and say, what are the structures around this person? What's their social structure? What's their integration? Who's the specialist that's doing their dialysis?"
A decade ago, even Dr. Stivland himself might have had some doubts about Bluestone's medical model. Today, as thousands of families can attest, that model has been proven to be a success, delivering medical care that is as effective as it is compassionate, giving frail elders the comfort and dignity they deserve.
Click here to check out the complete case study.