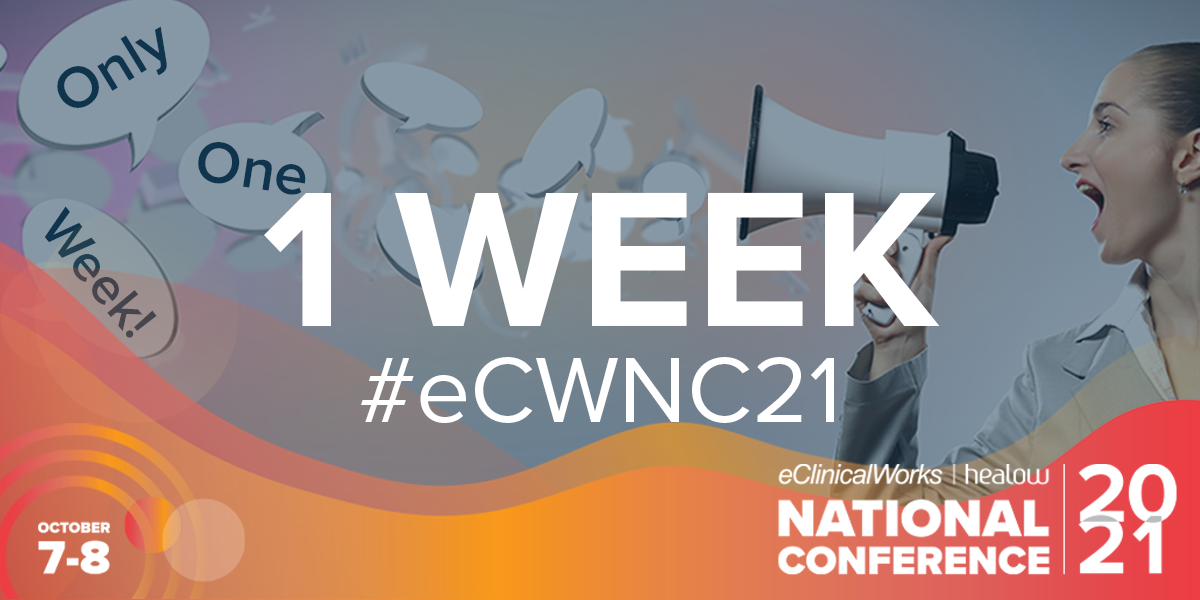 With so many different offshoots and avenues to find success in the healthcare field, sometimes sitting back and learning about what's out there is the best route to success. In just a week, eClinicalWorks® and healow® customers from around the country will be gathering online for the eClinicalWorks and healow National Conference.
What is the conference all about?
Our virtual National Conference gives attendees a chance to build a schedule from over 70 breakout sessions, ranging from an in-depth look at uncoded allergies to powering up Patient Engagement at your practice. You can view the full list of sessions here.
Attendees will also have the chance to listen to an inspiring Keynote Address and Product Showcase delivered by eClinicalWorks CEO Girish Navani and visit a virtual eCWCentral and Exhibit Hall.
For those shopping around
For those who have been thinking about switching to a new EHR, now is the perfect time to start learning more about what's out there. Although you might not have a chance to attend this year's conference, we'll make sure to save you a spot for next year! In the meantime, you can download our 15 Questions to Ask Before Choosing a New EHR eBook below.