In the most fundamental sense, American medicine has been studying the health of its population since Colonial times. The establishment of the first American medical society in Boston in 1735, and the first medical schools — Philadelphia's in 1765 and New York's in 1768 — marked the opening, tentative steps to move medicine beyond the relationship between one physician and one patient to a broader perspective.
Of course, from the vantage point of 2017, the public's access to medical care, the quality of that care, and physicians' understanding of disease, were all in their infancy during the 18th century.
The yellow fever epidemic that struck Philadelphia in 1793, for example, left thousands dead, and caused many thousands more to flee the city. Physicians could record what was unfolding, but could neither understand nor control the outbreak.
Public health in the United States has come a very long way in the last 200 years, of course, and epidemics such as Philadelphia's of 1793 are largely a thing of the past. But Population Health — understanding patterns of health and disease and developing action plans grounded in data — is more important than ever.
Let's take a closer look at one of the nation's leading laboratories for Population Health — New Orleans, Louisiana.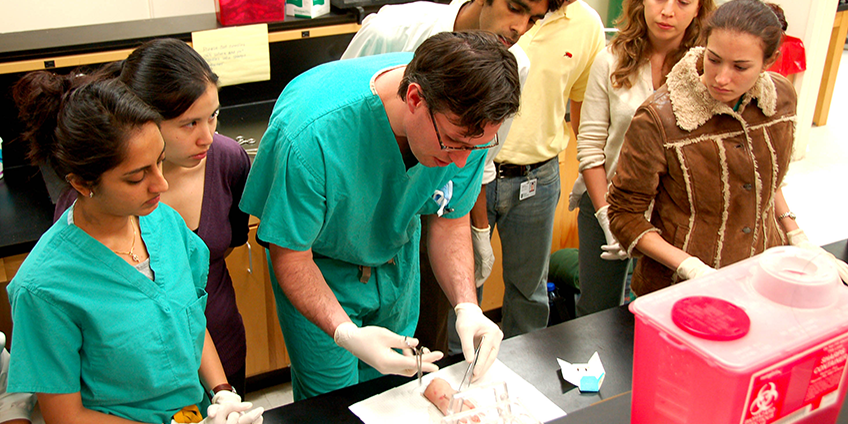 Tulane at the forefront
Since the founding in 1834 of the Medical College of Louisiana — the forerunner to today's Tulane University School of Medicine — New Orleans city has had an important presence in American medicine.
Indeed, the city's role in healthcare began more than a century earlier, while still part of the Kingdom of France, with the establishment of the Royal Hospital (1722) and Charity Hospital (1736), which made medical care more widely available — and extended those resources to the city's poor as never before.
Now, nearly three centuries after those first hospitals opened, New Orleans is once more on the medical frontier.
The city — and Louisiana as a whole — has rates of poverty and chronic illnesses, including heart disease, strokes and diabetes, that are significantly higher than those found elsewhere in the U.S. Tulane University Medical Center (TUMC) and its affiliated physicians, Tulane University Medical Group, see those facts as an opportunity to demonstrate the effectiveness of a concept — Population Health — which, while not exactly new, has come into its own in an age when big data can be mined for understanding and action.
Challenges and opportunities
"The last two to two-and-a-half years have been a real turning point for us, I think not just here at Tulane, but for medicine in general, with the advent of Population Health management and the tools to be able to do that," says Dr. Timothy S. Harlan, who is Medical Director at TUMG, a noted author, and Associate Chief of General Internal Medicine and Geriatrics for Outpatient Programs at the Tulane University School of Medicine.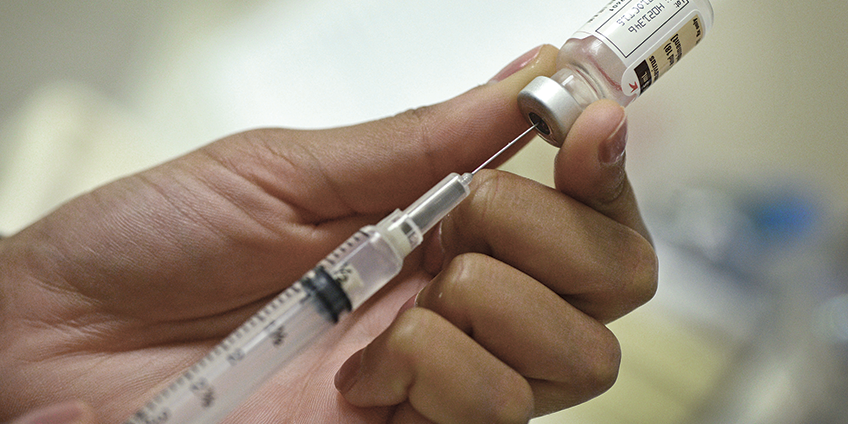 The problem has never been a lack of data. Physicians have always had an abundance of data. The problem has been how to organize it, make sense of it, and development effective action plans to address the needs of individuals and communities.
"You can pull from claims data, from collection data, from other EMRs," Dr. Harlan continued. "Having that data, that platform-agnostic data aggregation tool, has been a tremendous leap forward for us in our ability to analyze exactly what our patients are doing, w

hat their care opportunities are, but also where we can help our physicians at a high level."
Making a difference
What are some of the things Tulane faculty and students have done to make a difference in the community?
Even first- and second-year medical students, Tulane graduate Zachary Stauber told us, have the opportunity to work in student-run clinics, delivering care to real patients, something that many institutions limit to third- and fourth-year students.
The Tulane University Medical Group (TUMG) participated in the American Medical Group Association's "Measure Up, Pressure Down" campaign, and within eight months had improved blood pressure control rates from 59% of their target population to 67%.
Within just eight weeks of deploying eClinicalWorks, TUMG was able to capture about 85% of the data it needed for its Group Practice Reporting Option (GPRO) under the Physician Quality Reporting System. In the following year, they achieved a 94% data acquisition rate.
"We've been able to create a team and do data aggregation using that tool in a way that was not possible for even medium-sized practices before now," Dr. Harlan said. "It's not just the Electronic Medical Record, but that kind of end-to-end solution, where you start with eClinicalWorks as your EMR, have the access to those data, but also are then able to aggregate that data from a myriad of sources."
Tulane's enduring commitment
Tulane's focus on public health, including active outreach to the Greater New Orleans community, is among the major reasons that the university and affiliated medical community have been able to attract and retain so much medical talent. And Tulane has forged a true partnership with eClinicalWorks, using the Population Health solutions on offer, but also providing feedback based on real-world experience and results that can guide future product developments.
"We at Tulane have helped drive toward what needs to be designed on the back end for them — and specific dashboards, and populating certain fields, and what you need to see from a claims perspective from the payer," said Nicholas Bernard, Tulane's Director of Clinical Wave Analytics. "I think that's where eClinicalWorks really is gaining the advantage."
It comes down to developing spreadsheets, feeding the right data into the software, and coming up with solutions for real-world needs.
"It's data that's then transformed into information, that's then transformed into knowledge, and then into wisdom," Bernard said.