The spirit of 1996 lives on
If you want to understand the role that Petaluma Health Center plays in California's Sonoma County, it helps to understand what took place in 1996.
Yes, Petaluma Health Center was founded in 1996, and is now one of more than 100 Federally Qualified Health Centers (FQHCs) serving the Golden State. In the 22 years since, PHC has grown to become a leading provider of care to residents throughout southern Sonoma County, with an emphasis on making quality, primary care medicine available to everyone, particularly those who may lack insurance or have difficulty paying for medical services.
But to really understand how PHC crafts its services to meet the shifting needs of patients, consider the words that President Bill Clinton used when he signed the Health Centers Consolidation Act of 1996 in October of that year.
"By empowering communities to design and develop their own local solutions to their health care access problems, this legislation will help to improve the health status of our Nation's medically underserved, low-income populations," the president said.
That legislation is one of the key acts supporting the funding of the nation's more than 1,200 FQHCs in 2018, but four words — "their own local solutions" — may be the most important.
Care that unites the community
The providers and staff at Petaluma have taken the spirit of health center funding laws to heart. The integrated, high-quality medical care they provide each day is shaped by the specific needs of their community. Many patients speak Spanish only. And 87% of Petaluma's patients are at or below 200% of the Federal Poverty Level.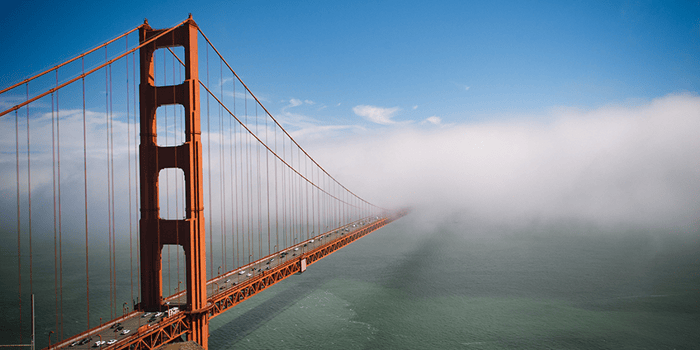 Ask Petaluma staff about their work, and you'll hear a lot of language around bringing the community together: They are patient-focused and flexible. They provide seamless, one-stop shopping. More than half the staff speak Spanish — and nearly a dozen other languages.
And at Petaluma, care is holistic, not only in the sense that every resource is brought to bear during the office visit itself, but in strong follow-up care for every patient.
"Anything from dental to prenatal care to nutrition services, chiropractic, and a really robust internal medicine, cradle to grave. If you can get all of your services in one location, it can't help but improve your health."
– Amy Anderson, Manager of Nursing & Navigation, Petaluma Health Center
Another key to Petaluma's success is their choice of eClinicalWorks to meet their healthcare IT needs. After all, providing comprehensive healthcare services in one place offers patients a huge advantage, but keeping all that information organized and accessible to providers ensures that the gains are tangible and sustainable.
Just as Petaluma embodies the FQHC tradition of adapting services to meet local conditions, their success with eClinicalWorks is due in large measure to an EHR that is powerful enough to meet every clinical need while flexible enough to be customized in ways that work best for providers and staff.
From huddles to portals
In the simplest terms, the dynamic that dominates daily workflows at Petaluma Health Center is one of unified practice, beginning with staff huddles at the start of each clinical shift. By reviewing the records of the day's scheduled patients together, everyone at Petaluma is aware of what each patient will need.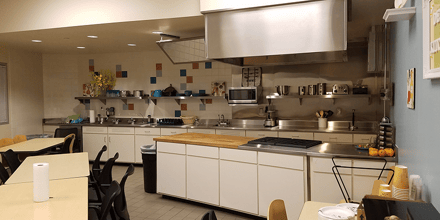 If a patient is overdue for one or more tests, staff are prepared. If a given patient seems likely to need more attention than usual, the center is able to anticipate schedule changes. And when it becomes clear that a given case requires more than a simple medical answer, Petaluma's specialists are ready, whether it means a cooking class, patient education, behavioral health guidance, or a recommendation for an alternative therapy such as chiropractic or acupuncture.
And Petaluma's staff have worked hard on Patient Engagement, talking to patients about the ease and functionality of using Patient Portal for messages, lab results, patient education, and prescription refill requests. Today, 70% of the practice's patients have activated their Patient Portal, helping ensure that the unified care that takes place before and during office visits doesn't evaporate once patients leave the center.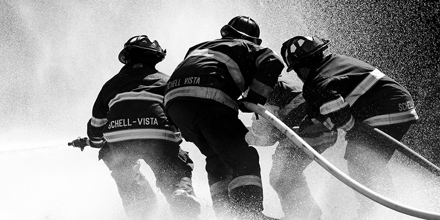 The power of such a unified and flexible approach was demonstrated dramatically in October 2017, when wildfires took a terrible toll in lives and property in Northern California. Petaluma Health Center was ready to help. Using all their available resources — including Patient Portal, Messenger, and social media resources — they spread word that they were open and ready to extend medical and psychological health services to all in need, including thousands who do not regularly receive their care at PHC.
Recognized results — and the secret behind them
Petaluma's patient-focused and data-driven approach has yielded impressive results, including recognition as a Patient-Centered Medical Home, Joint Commission certification in family medicine, and a 2017 HIMSS Davies Community Health Award.
On the surface, those impressive results are due to many separate factors: Effective use of eClinicalMobile for documentation, messaging, and dictation; superb training on Patient Portal; excellent coordination that has resulted in better hypertension control; increased screening of and treatment for hepatitis C.
But the secret to success at Petaluma doesn't rest with any one initiative. It is to be found in the fact that providers and staff think about the care they provide as a unified whole, and put policies and procedures into practice that create the conditions necessary for success.
As physician assistant Lauren Williams puts it: "Our comprehensive model is really the future of healthcare, and community health centers in general."