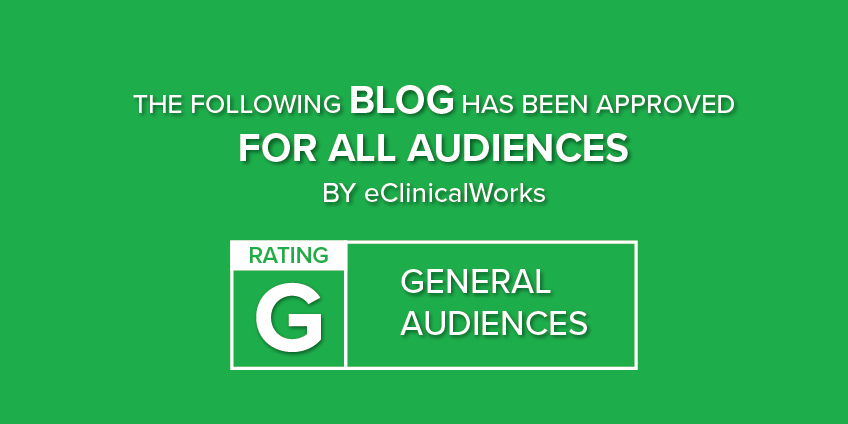 As the lights dim and you begin crunching on some buttery popcorn, the theater is illuminated by a forest green screen. After the first trailer ends, the screen changes to a dark red. The words on the screen say that it's been approved for a restricted audience only.
When it comes to movie trailers, the Motion Picture Association of America (MPAA) created a set of standards that help determine whether a film is deemed appropriate for every viewer.
In the same way that the MPAA has used their rating system to try and make the film industry better, so have Standard Development Organizations (SDOs) created health data standards to improve interoperability between healthcare organizations and their Electronic Health Record (EHR) system.
What are standards?
Standards are ways to bring systems together collaboratively. Healthcare IT is no exception to this, and The Office of the National Coordinator for Health Information Technology (ONC) is responsible for managing the set of standards that support interoperability and making sure that the solutions can work in a variety of different health information exchange instances.
Standards to look out for:
Consolidated-Clinical Document Architecture (C-CDA)

– Healthcare providers use C-CDAs to share information and to allow for providers to make informed clinical decisions.

Direct secure messaging

– Security is a major factor when it comes to the exchange of medical documents. Direct messaging gives providers a way to securely send health information from one healthcare organization to another.

Fast Healthcare Interoperability Resource (FHIR)

– FHIR® allows developers to build standardized browser applications that lets providers access data from any EHR.
Improving interoperability together
At eClinicalWorks, we understand the effect that health data standards could have in improving interoperability. The seamless integration of patient data between EHRs is a key component of the eClinicalWorks EHR, and having an effective suite of tools and help will only make the job easier.

To learn more about our interoperability solutions
FHIR® is the registered trademark of HL7 and is used with the permission of HL7.
---