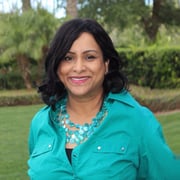 Established in 2004, Rainbow Pediatric Center (RPC) has seven providers serving patients in Jacksonville and Ponte Vedra, Florida. We work thoroughly at bridging the gaps in healthcare and providing quality healthcare to our patients. Regarding ADHD patients, we knew that close follow-up with patients yielded better outcomes. We noticed that some parents were having difficulty getting children to appointments. Parents did not want to pull their children out of school for frequent check-ups and we were unable to meet the demands of requested after-school visits. This was a big barrier to care.
To address these gaps, we worked with eClinicalWorks to implement a telemedicine pilot program to offer TeleVisits specifically to patients with ADHD and their caregivers.
Prior to the telemedicine pilot, the compliance rate for ADHD patients showing up for their one-month follow-up appointment was roughly 40 percent. Since the implementation of the telemedicine platform, appointment compliance among ADHD patients is now 71 percent. This pilot also improved Patient Engagement which was an added benefit.
The parents were thrilled about doing TeleVisits because we were offering them after-school hours, so their kids did not have to miss class and they could do the telehealth visit wherever the families were, from home or even in the car.
eClinicalWorks' telemedicine solution also easily integrated with our workflow. We do the TeleVisits through our EMR, and it's like any other office visit. We're able to type up the Note as we're talking to the patient with a little window to the side where we can see the patient.
Looking ahead, I see telehealth playing a significant role in pediatrics. With pediatrics, most times, the parents' questions are not medical, it's more parenting and behavioral questions, and those can be easily tackled by TeleVisit. This is convenient, easy to use, and making care more accessible.