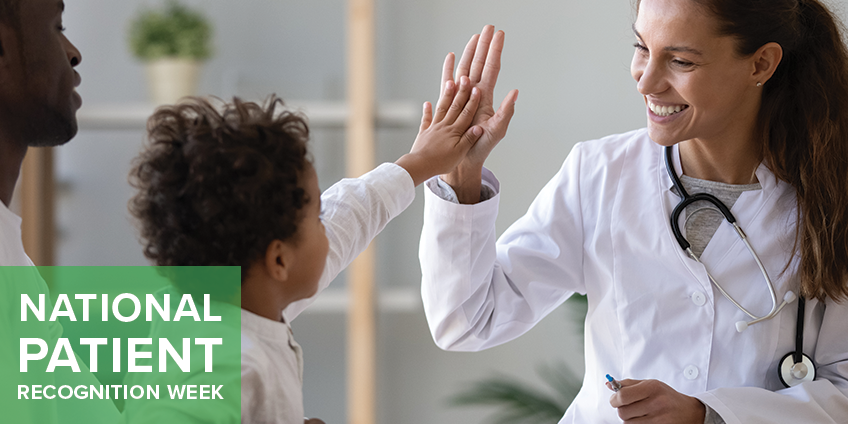 Stability, continuity of care, and outstanding service matter
National Patient Recognition Week occurs each year during the first week of February, coinciding with another popular event — Groundhog Day. This year, we imagine that winter's duration is probably not the first thing on the minds of providers and patients. They're more likely to be asking how much longer the COVID-19 crisis will last!
The answer to that question is beyond the power of even Punxsutawney Phil, Pennsylvania's famous groundhog weather forecaster. But we can safely say that midwinter is the perfect time for healthcare practices to pause and consider ways to rededicate themselves to the folks who matter most — their patients.
How to keep patients coming back
For some great tips on retaining patients at your practice — whatever your specialty may be — check out this blog on how to keep patients happy.
Having a strong healthcare IT partner like eClinicalWorks by your side can make patient satisfaction an integral part of your practice's daily routines. eClinicalWorks offers a comprehensive set of tools, including eClinicalWorks® Kiosk, healow TeleVisitsTM, and eClinicalMessenger® to further engage patients in their own health.
How healow CHECK-IN is helping
In addition to those tools, many practices are now using healow CHECK-IN™ to offer their patients a safe, contactless way to check in for appointments, complete previsit paperwork, and eliminate the risks of being in a waiting room.
In under two minutes, this video about healow CHECK-IN will tell you all you need to know!
How are you celebrating National Patient Recognition Week? Show us! Use #NationalPatientRecognitionWeek on social media and tag @eclinicalworks.
To learn more about strengthening Patient Engagement, download our eBook below.