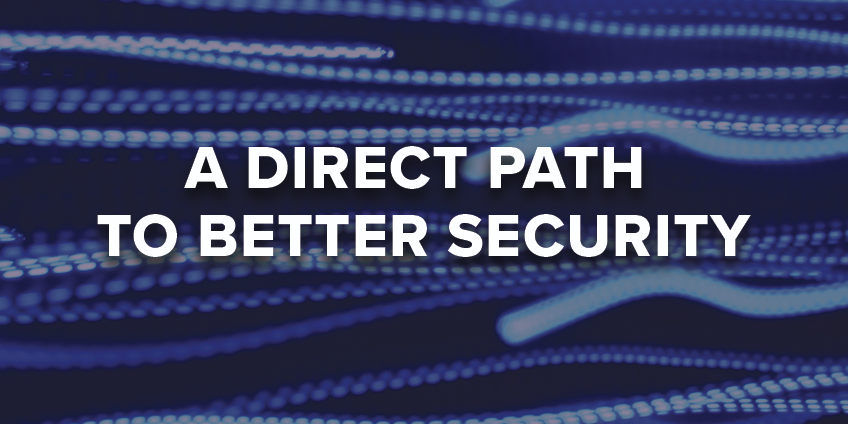 Vulnerable Communications
Every day, millions of Americans, including healthcare providers, grab their computers, tablets, and smartphones and fire off emails — to family, friends, coworkers, and business associates. Many medical providers also continue to use a much older technology — the fax machine — to transmit sensitive patient data.
We may think our communications are secure. After all, our messages usually go through, and security problems are relatively uncommon for any given business or healthcare provider. But dangers abound, and the consequences of even a single security breach can be enormous.
When you hit "send," your email embarks on an electronic odyssey across multiple servers and networks, not all of which are as secure as they should be. At multiple points between sender and recipient, there are dangers. Messages can be intercepted. Hackers can steal passwords. If not properly encrypted, patient data can be compromised.
Providers who still rely on fax machines may believe that — while slow and sometimes troublesome — the fax is more secure than email, as well as more reliable when dealing with electronic systems that may not easily communicate with each other.
But as this story from Wired explains, seemingly secure networks can be hacked through your fax machine. And nationwide interoperability networks have made communications among disparate EHR systems easier than ever.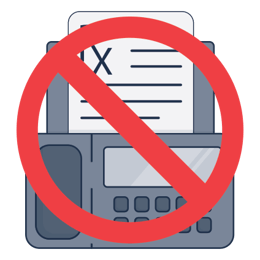 The bottom line is simple: It's 2020, and the technologies and networks exist to replace fax machines and move away from vulnerable email networks.
Making the HISP-HISP Connection
Thousands of healthcare organizations nationwide now communicate with other providers and practices by routing their emails and communications between Health Internet Service Providers (HISP) using Direct Secure Messaging.
According to DirectTrust, the non-profit healthcare industry group that developed and deployed Direct Secure Messaging, use of the system increased by 63% in 2018, from 168 million transactions in 2017 to 274 million transactions in 2018.
That growth is likely to continue, particularly since most providers are involved in reimbursement programs run by the Centers for Medicare & Medicaid Services (CMS). Federal healthcare regulations require such providers to use an Electronic Health Record that is capable of sending Direct secure messages.
As for the fax machine, CMS Administrator Seema Verma has called for physicians to eliminate their use entirely by the end of 2020.
Why Direct Is More Secure
Unlike regular Instead of using an email service such as Google's Gmail, healthcare providers using a HISP have Direct email addresses that follow a standard format.
Say Dr. Smith wants to send a patient's immunization records and visit summaries to Dr. Jones. She simply uploads a message to her HISP, which in turn sends it to Dr. Jones' HISP. Dr. Jones receives and reads the message.
Fortunately, providers don't need to understand any of the technical details. With a Direct address and HISP-HISP connections in place, they can focus on patient care. And they can do so with confidence, secure in the knowledge that any communications they share with other providers are as secure as possible using current technologies.
Why Join the Network?
eClinicalWorks has been a leader in providing healthcare providers with secure means of sharing patient information. Back in 2012, we launched the Join the Network™ (JTN) venture, creating a nationwide network for secure, peer-to-peer communications among providers, regardless of which EHR vendor they were using.
Today, more than 950,000 eClinicalWorks providers nationwide are using JTN to securely and conveniently share patient records.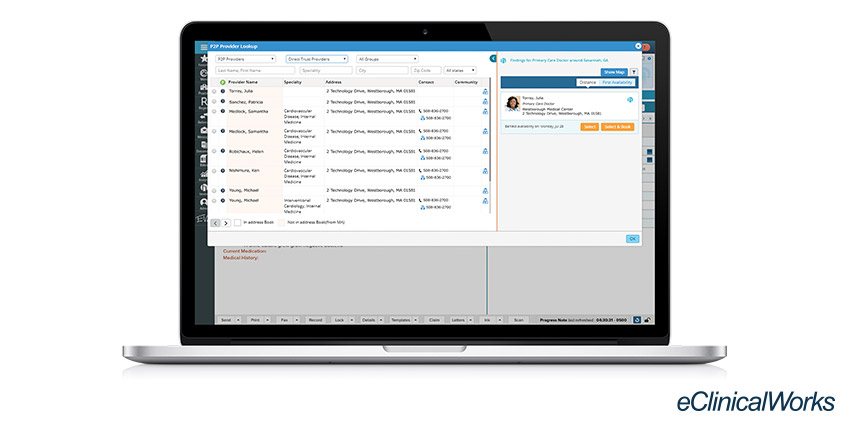 Over time, JTN has combined with Direct messaging and HISP-HISP connections to create an ever larger and more secure network for sharing healthcare data. eClinicalWorks providers have access to JTN built into their EHR. When a practice goes live with eClinicalWorks, provider can secure a Direct address and exchange data through HISP-HISP connections.
Key advantages include:
An open network to easily connect with and collaborate with other providers
Communication with non-eCW providers through HISP-HISP connections
A summary-of-care record for all transitions of care and referrals
The ability to electronically send transitions of care via Direct protocols
The ability to send summary-of-care records to colleagues using a different EHR vendor
---